ACE HARDWARE: ONLINE VIDEO
Ace Hardware needed to quickly produce another social video in an ongoing series profiling Ace Hardware store owners. Time was of the essence, as this video would have shoot during an In-Store Christmas event, and go live during the holiday week.
Art Direction, UI/UX, Prototype, Motion Design, 3D, On-Set Director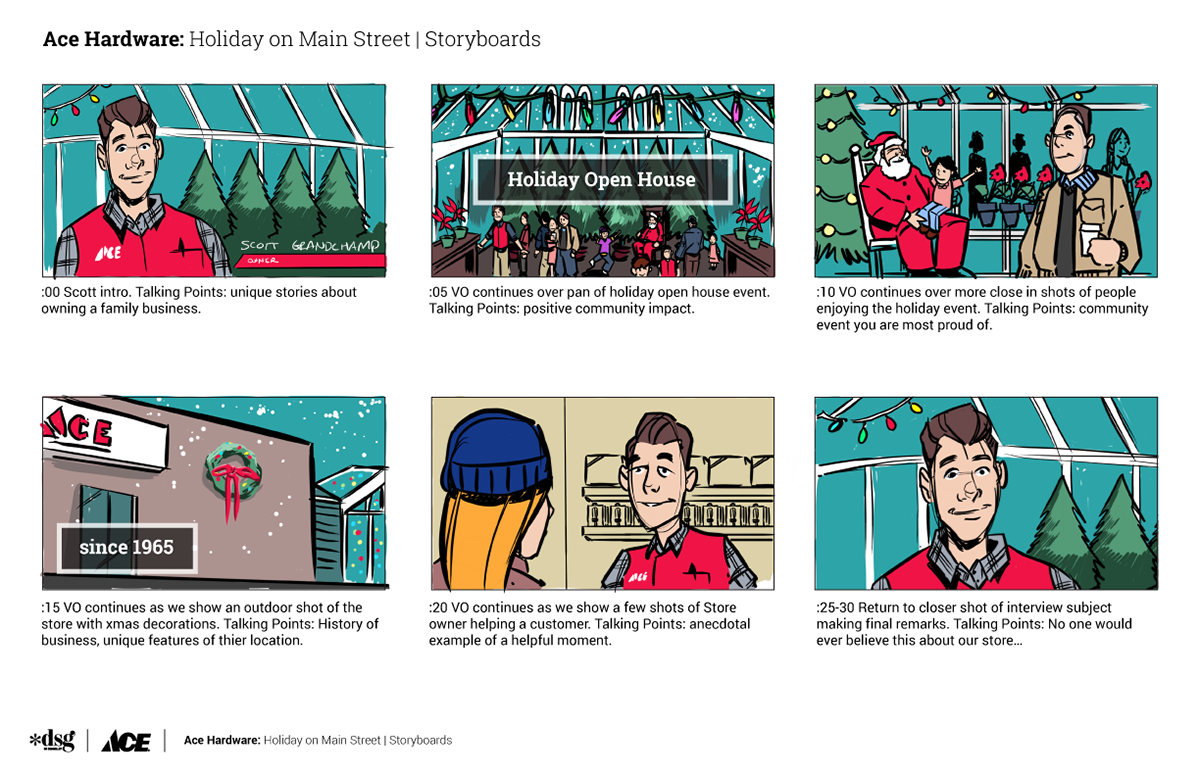 PROJECT INFORMATION: 
CLIENT:
ACE HARDWARE
ROLES:
CONCEPT, STORYBOARD ILLUSTRATION, ON-SET DIRECTION, MOTION DESIGN, AUDIO PRODUCTION, and ANIMATION.