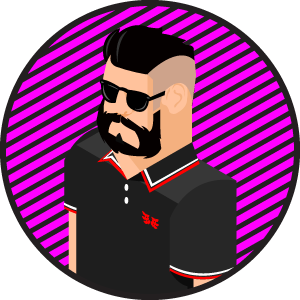 Over 20 years of highly disposable art.
I'm a first generation Cuban-American from Chicago.
My parents were born in a town in Cuba called Piedrecita, which means "Little Rock".
I was born in a town in Illinois called Elmhurst, which probably means nothing.
I've contributed art to many comic books and magazines such as
Punk Planet
,
Free Mars
(Ape Entertainment), and
FutureQuake
(UK). I also serve as the
Creative Director for 350 Brewery
in Tinley Park, IL.
I currently reside in the Chicagoland area with my wife Kat, 19 month old daughter Maria and Rocco the Rescue Chihuahua.™